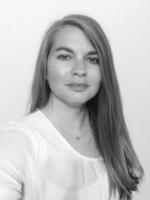 Ashley Dees
Research & Instruction Librarian and Assistant Professor
103 - J.D. Williams Library
My role:
As a Research and Instruction Librarian, I serve as the liaison to the School of Business Administration and the Department of Economics. I answer questions at the reference desk, teach library instruction classes, order materials for my liaison areas, and meet with students and faculty for research consultations.
To make an appointment: https://ashleysdees.youcanbook.me
Education:
M.L.I.S University of Southern Mississippi
B.A. University of Mississippi
Selected Publications and Presentations:
Publications:
Dees, A.S. (2015). A bibliometric analysis of the scholarly publications of librarians at the University of Mississippi, 2008-2013. Journal of Academic Librarianship, 41(3), 241-245.
Dennis, M. & Dees, A.S. (2015). It's SO boring: Improving library orientation sessions for first-year students. The Southeastern Librarian, 63(2), 2-10.
Dees, A.S. (2016). A business citation analysis: A local follow-up study. Journal of Business & Finance Librarianship, 21(1), 49-59.
Presentations:
Dennis, M. & Dees, A.S. (2015). Are we boring you? Using first-year student feedback to evaluate a library orientation session. MLA, Natchez, MS.
Honors:
Beta Phi Mu
Phi Kappa Phi