From the Dean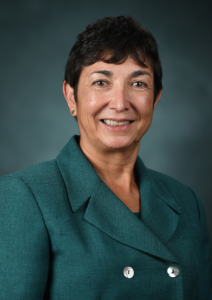 Welcome to the University of Mississippi Libraries. The libraries and our team of faculty and staff are here to support you in all your endeavors while at the University; whether it be researching, studying or learning. The library boasts a print collection of 2,456,498 volumes, 304,866 e-books, 90,460 e-journals and 464 databases. Our Archives and Special Collections hold some of the finest collections of books, manuscripts, and memorabilia devoted to William Faulkner. Our special collections currently have 679,100 digital objects, 104,107 volumes and 24,152 linear feet of manuscripts, film and audio materials. The Mississippi Collection alone contains more than 46,000 volumes and 700 manuscript collections of Mississippiana. In addition, the UM Libraries are the repository of the AICPA Library, "the library of the accounting profession," with over 129,000 volumes.
We have a range of study spaces from collaborative areas with technology and group study rooms to quiet study areas. The Library has technology available both for in-house use and checkout and some specialized technology rooms, such as, our STUDIOone, a video recording and editing studio. You can get help from a librarian with subject expertise either by coming to the library's reference desk, scheduling a consultation, on the phone, through e-mail or chat.
We can help in all phases of your time at the University. Please make sure to seek us out while at the University.
Remember, if you don't know where to go for help come to the library! We can help.
Sincerely,
Professor Cecelia Botero
Dean of Libraries