The Blues Archive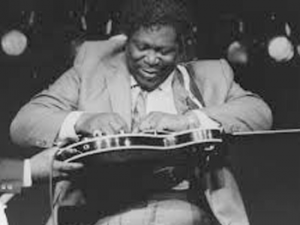 The Blues Archive at the University of Mississippi acquires and preserves blues and blues-related materials in a variety of formats for scholars and blues fans alike. With over 70,000 sound recordings in most audio formats; over 60,000 photographs; more than 1,000 videos; over 34,000 books, periodicals and newsletters; and numerous manuscripts and ephemera, the Blues Archive houses one of the largest collections of blues recordings, publications, and memorabilia in the world. Important collections include B. B. King's personal record collection, the Jim O'Neal and Amy van Singel / Living Blues Collection, the Trumpet Records Collection, the Sheldon Harris Collection, the John Richbourg Collection, and the Percy Mayfield collection.
Established in 1984, the Blues Archive serves not only students and faculty within the University of Mississippi, but researchers worldwide. This non-circulating collection is located within the Department of Archives and Special Collections on the third floor of the J.D. Williams Library. Audio and video recordings may be accessed in the Special Collections media room. The Archive is open Monday – Friday from 9:00 AM-4:00 PM, except during selected University holidays.
Please visit our Blues Blog.
Please see the new Blues Subject Guide for help with blues research.
Please contact the department if you are planning research, wishing to organize a tour, or have any questions not answered on this site.