J.D. Williams Library Exhibit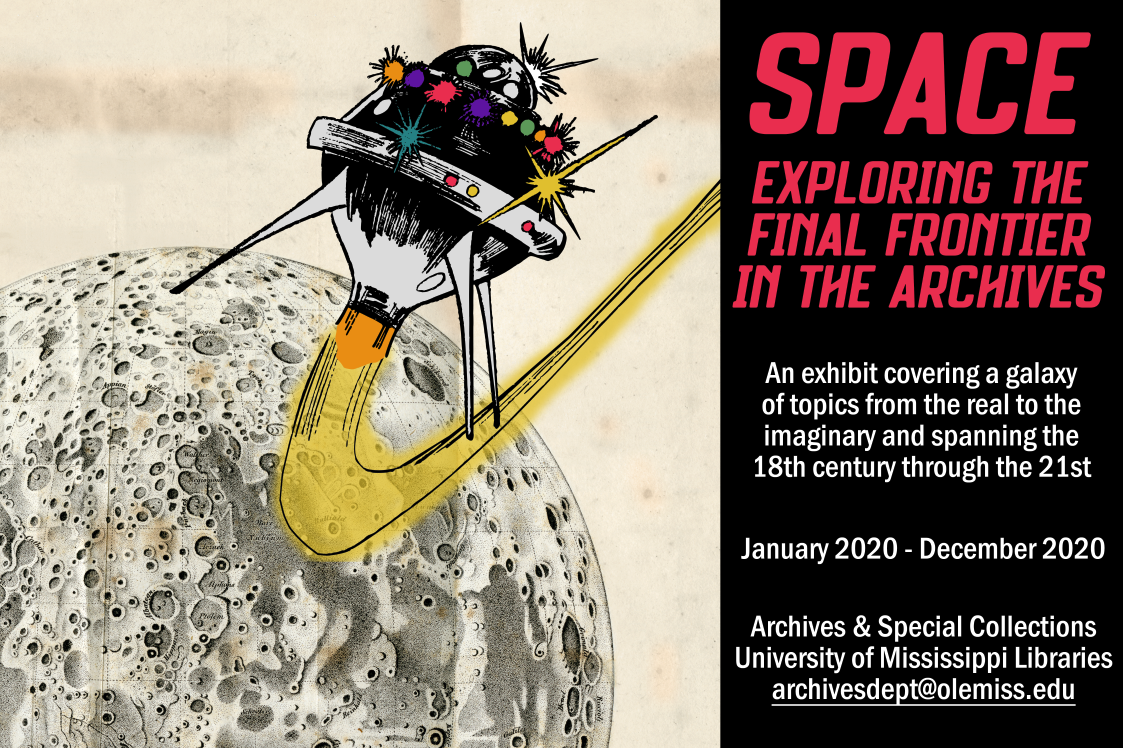 The exhibit "Space: Exploring the Final Frontier in the Archives" features sixteen cases with items that cover a wide array of topics:
rare astronomy books from the 18th and 19th centuries
astronomy at UM
handwritten accounts of 19th century astronomical observations by UM faculty and students
music with space themes
Primitive artist Howard Finster's space visions
UFO sightings in Pascagoula in 1973
science fiction
U.S. space program
One case with related material is also on view in the Science Library and another on the second floor of the J.D. Williams Library.
The main exhibit is in Faulkner Room of the Archives & Special Collections on the third floor of the J.D. Williams Library, and it will remain up throughout 2020.
Special Collections is open to the public Monday through Friday from 9am to 4pm (however, the Faulkner Room may be closed at times for class instruction). Please contact Special Collections at 662-915-1595 or archivesdept@olemiss.edu for further information.
Special Collections is also planning several events related to the subject of space during 2020to coincide with the exhibit.
---
Additional Displays