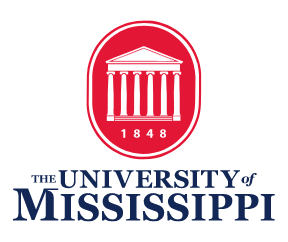 Archives and Special Collections, J. D. Williams Library, University, MS 38677 | (662) 915-1595
Welcome to Archives and Special Collections at the University of Mississippi. Our principal mission is to acquire, preserve, and provide access to research materials that relate to Mississippi history and literature. By nature, some of these materials are rare, fragile, irreplaceable, or otherwise in need of protection. Please handle them with care and respect. Archives staff members are available to help readers locate material and information. Please do not hesitate to consult them.
1. Researcher Registration:
The first time you request archival materials, you will be asked to fill out a registration form and present picture identification at the Service Desk. At the beginning of each year, patrons will need to complete a new registration form. Patrons using only the book collection need not fill out this form.
2. Requesting Materials:
Special Collections materials cannot be checked out and the stacks are closed to the public. To request material for use in the Archives, complete a call slip for EACH title or manuscript collection and present the slip(s) at the Service Desk. Researchers are limited to 3 books or one manuscript boxat a time. Patrons must request manuscript collections at least one hour before closing time.
3. Rules for Duplication:
A. Please note that most manuscripts, sound recordings, photographs, and moving image material housed in Special Collections are protected under copyright law (Title 17, U.S.C.)
B. Reproduction of material (photocopying, scanning, cameras) is allowed in Special Collections, subject to these restrictions:
Flash photography may notbe used.
Literary material in the collection that was written and/or published after 1900 may not be reproduced without the written permission of all rights owners.
All copies (photocopies and digital materials) are to be used for private study, research,or scholarshippurposes only. Images may not be used for publication purposes without the researcher obtaining all necessary permissions. Obtaining copyright permission is the sole responsibility of the user.
Special Collections may not allow patron duplication of archival material if that material is deemed too fragile or in need of preservation work.
Copies are made for research and reference only. Copyright is not conveyed with this copy. Applicant agrees to defend, indemnify and hold harmless SpecialCollections, the University of Mississippi, and all its agents and employees against all claims, damages, actions, judgments, and expenses (including reasonable attorneys' fees) arising from any claims or allegations of invasion of privacy and/or rights to publicity and any claims arising from failure to obtain adequate permissions from the subjects in the material(s).
C. Maps cannot be reproduced.
D. Original photographs cannot be photocopied. However, digital access copies for research purposes can be made in most cases.See front desk for assistance.
E. Patrons cannot copy more than 15% of the contents of any one box in a manuscript collection.
F. Unprocessed collections are not available for patron use or any form of duplication until fully processed and open to the public. Timing of processing is at the discretion of the Head of Special Collections
4. General Regulations:
NO PENS ALLOWED. Please use only pencils or computers in the lobby.
NO BAGS, BACKPACKS, BRIEFCASES, PURSES, LAPTOP CASES, BOOKS, BINDERS,FOLDERS, NOTEBOOKS, ETC. ARE ALLOWEDIN SPECIAL COLLECTIONS. Pleaseplace all such items in the lockers we have provided. Paper can be obtained at the Service Desk.
Special Collections books and manuscripts must stay within the Archives lobby.
Food, beverages, and tobacco products are prohibited in the Archives.
Special Collections books and manuscripts must not be written on, altered, leaned on, folded, or traced.
Never write on paper with archives material underneath. The impression canpass through and cause damage.
Keep material flat on top of tables.
Make sure your hands are clean. Gloves will be issued when handling photographs or other sensitive material.
If damage occurs during handling, notify a staff member.
Take care not to drag anything, such as jewelry, across the surface of materials.
Please take care to preserve the existing arrangement of material within folders and boxes. DO NOT CHANGE THE ORDER OF MATERIALS. If anything appears to be misfiled, do not attempt to correct it yourself. Call it to the attention of an Archives staff member.
Notice: Warning Concerning Copyright Restrictions
The copyright law of the United States (Title 17, United States Code) governs the making of photocopies or other reproductions of copyrighted material.
Under certain conditions specified in the law, libraries and archives are authorized to furnish a photocopy or other reproduction. One of these specified conditions is that the photocopy or reproduction is not to be "used for any purpose other than private study, scholarship or research." If a user makes a request for, or later uses, a photocopy or reproduction for purposes in excess of "fair use,"that user may be liable for copyright infringement.
This institution reserves the right to refuse to accept a copying order if, in its judgment, fulfillment of that order would involve violation of copyright law.
I agree that this copy will be used for private study, scholarship or research. I understand that copyright is not conveyed with this copy. I will not publish, reproduce, or display any material in this copy in whole or in part without written permission from the copyright holder and the Department of Archives and Special Collections. This copy will not be given to other institutions or sold. I understand that I am responsible for using these materials in accordance with applicable law, including, without limitations, United States Copyright Law and the laws of privacy and publicity.
Citations to this copy must identify the location of the original as Archives and Special Collections, University of Mississippi Libraries.
Notice: Privacy and Personally Identifiable Information Statement
Manuscript collections that include twentieth and twenty-first century archival materials may contain sensitive or confidential information that is protected under federal or state "right to privacy" laws.Researchers are advised that the disclosure of certain information pertaining to identifiable living individuals without the consent of those individuals may have legal cause for action if facts concerning an individual's private life are published that would be deemed highly offensive to a reasonable person.
Special Collections' staff members have taken care to identify and, in some cases, remove Personally Identifiable Information found within its archival collections when undertaking archival processing work.However, privacy protected information may be revealed during use of the archival collections, particularly in those collections that are unprocessed or have been minimally processed.
Researchers agree to make no notes or other duplicationof privacy protected information if found within the archival collections, and further agree not to publish, publicize, or disclose such information to any other party forany purpose if found within the archival collections.
Researchers agree to indemnify and hold harmless the University of Mississippi and its officers, employees, and agents from and against all suits, claims, actions, and expenses arising out of use of archival collections held by the Department of Archives and Special Collections at the University of Mississippi.