Library Floor Maps, Entrances & Exits
For wheelchair access, we offer ramps for wheelchairs at both east and west entrances. The West entrance is (fountain-side) is the more accessible entrance with automated doors and a more gradual straight ramp.
There is easy access to all floors of the library by elevators. Accessible restrooms are available throughout the building. There is also a wheelchair and other assistive devices located within the library.
For more information regarding accessibility in the J. D. Williams Library please contact Stan Whitehorn.
---
Floor Maps
J. D. Williams
Science Library
---
Library Entrances & Exits
J.D. Williams Library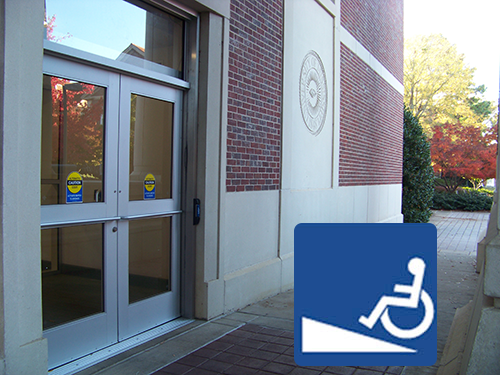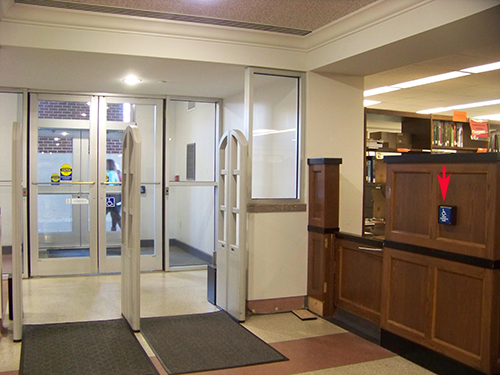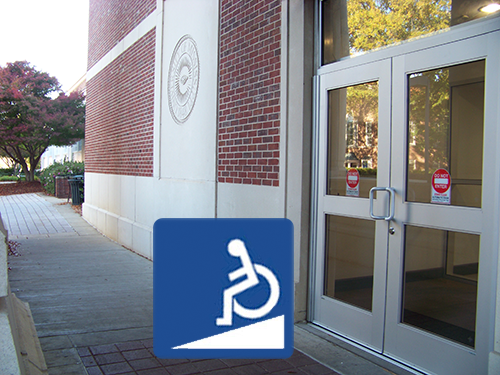 Science Library