Administration: Service Desk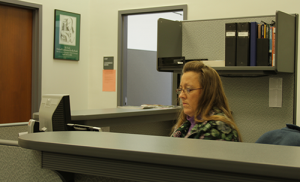 Open from 8am – 5pm, Monday through Friday.
The Library Administration Desk is a service point for administrative information about the Libraries. We also accept student job applications and the lost and found is also located in here.
Directions
Enter the J.D. Williams Library from the West (fountain) side and come up the elevator or the stairs. Wind your way to the east side of the building, past the Writing Center and you will find Library Administration on your left.
If you enter from the second floor come up the stairs and find that Library Administration is on your right at the end of the hall.