About the Science Library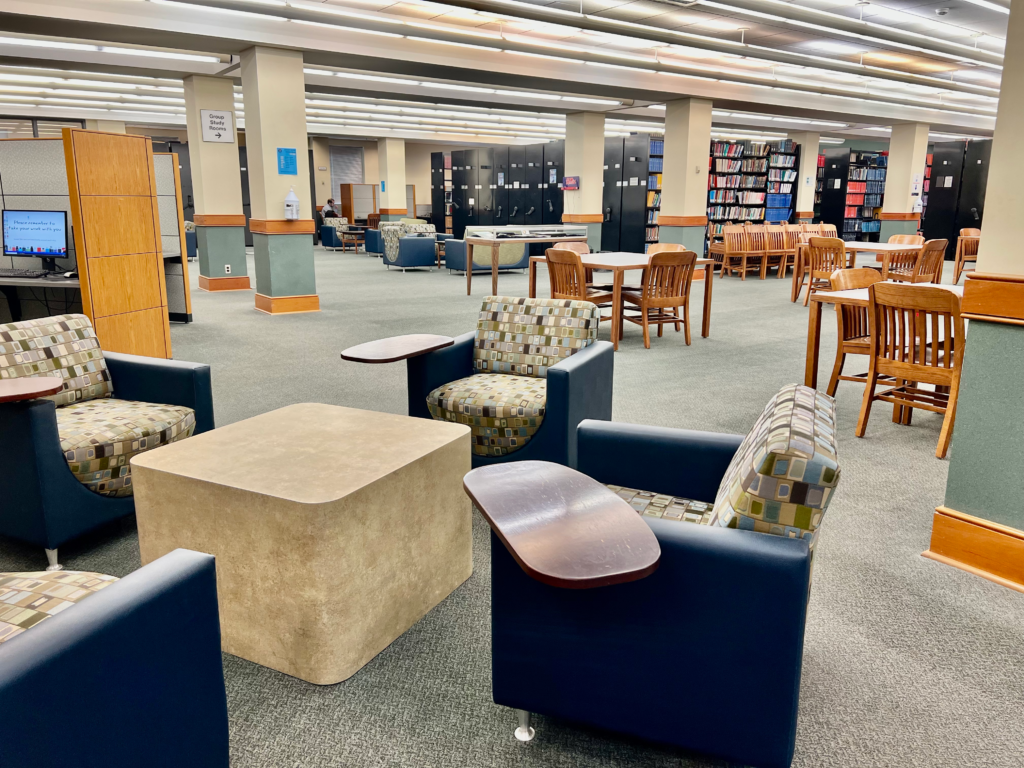 The Science Library is located on the first floor of the Thad Cochran Research Center and is open to the entire campus community.
The space offers a comfortable environment with high-speed internet, computer workstations, a scanner, a printer, and assistive technology. A variety of seating is available to support all kinds of study. Three study rooms are also available on a first come first served basis and can be booked through the "Reserve a Space" feature. A floor map for the library is available here.
The library has a librarian, a full-time staff member, and several dedicated student workers to help users with library research and finding materials. Services available include reference, circulation, reserve, photocopy, and bibliographic instruction and assistance. Tours of the library and requests for library instruction in classes may be scheduled by contacting the library.
While the Science Library provides services to the whole community, in particular it serves:
The School of Pharmacy
The Department of Chemistry
The Department of Biochemistry
The Natural Products Center
The Chemistry and Pharmacy collections are housed in the Science Library, while other science collections are housed in the J.D. Williams Library.
The combined Chemistry and Pharmacy collections contain over 65,000 volumes and receive approximately 450 journals and standing order serials, including online subscriptions to Medline, International Pharmaceutical Abstracts, Scopus, and SciFinder-n.