B. B. King and the importance of education
B. B. King and the importance of education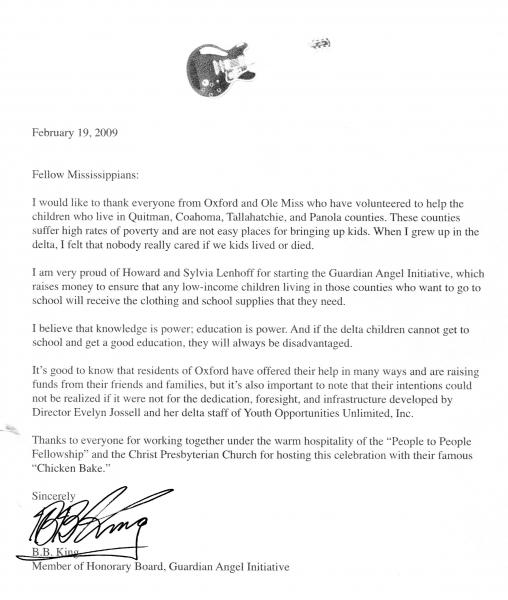 The Blues Archive just acquired this letter written by B. B. King, which speaks to the importance of education.
King was a lifelong learner. Before embarking on his first world tour, he purchased multiple language courses on LP. To see a list of the records B. B. King donated from his personal record collection, browse our catalog.
He also enrolled in several correspondence courses, and would complete assignments while riding on his tour bus.