North MS Blues Festivals
North MS Blues Festivals
Blues festival season is upon us. With the exception of Helena, Arkansas' King Biscuit Blues Festival, held in October, Clarksdale, Mississippi's April Juke Joint Festival, and a few others, the vast majority of blues festivals in the deep south occur in the summer months.
Here's a snapshot of a couple festivals hitting North Mississippi in May and June:
A new festival starts up this weekend in Holly Springs, MS. The Kimbrough Cotton-Patch Blues Festival kicks off on May 12th with an opening reception at Rust College for an exhibition on The Life and Legacy of Junior Kimbrough. Other events include guitar workshops with some of the best North Mississippi Hill Country Blues players, a guided tour of the area, and more, all culminating in a hill country jam you don't want to miss (see poster for details).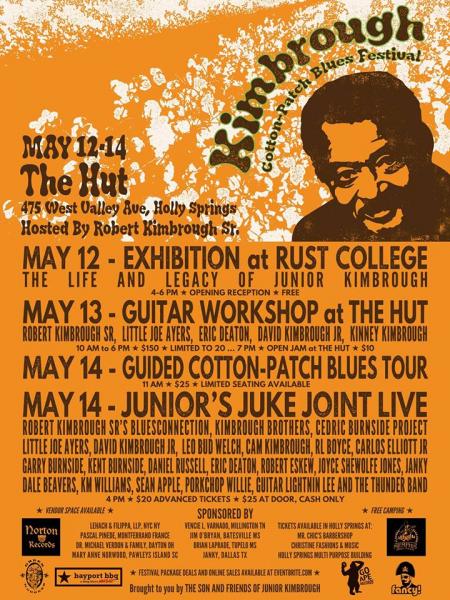 On June 23 and 24, the North Mississippi Hill Country Picnic returns.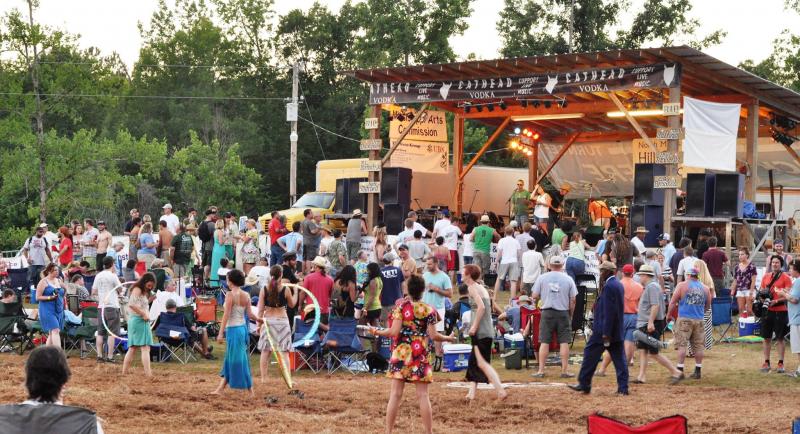 To keep up with blues festivals and events around the state, visit these sites:
Bridging the Blues – bridgingtheblues.com/
Mississippi Blues Trail – www.msbluestrail.org/
Cat Head's music calendar – www.cathead.biz/music-calendar