Blues Tourism Studies talk
Blues Tourism Studies talk
The Fatal Dearth of Research in Contemporary Blues Tourism Studies
T. DeWayne Moore
Monday, April 24 at noon
Archives and Special Collections, J. D. Williams Library, The University of Mississippi
The Mt. Zion Memorial Fund (MZMF) was always grounded—not in celebration of the blues—but in the contemporary experiences of African American church communities.  By seeking out endangered historical sites and installing "permanent" testaments to the significant achievements of African Americans, particularly in regards to the cultural impact on popular music, the monuments of the MZMF stand in bold contrast to other, more prominently displayed symbols of the Lost Cause.  Some of the most recent scholarship on blues tourism has been highly critical of the historical narratives associated with blues heritage sites, arguing that historic sites and museums tend to "intentionally leave out the African American lived experience."[1]  Tourism studies, however, are replete with these basic, standard critiques, and the historical trajectory forwarded in recent scholarship silences important, independent initiatives and constitutes, in essence, another mythic narrative in the history of the blues.
T. DeWayne Moore is the Executive Director of the Mount Zion Memorial Fund and a Ph.D. candidate in the Arch Dalrymple III Department of History at the University of Mississippi.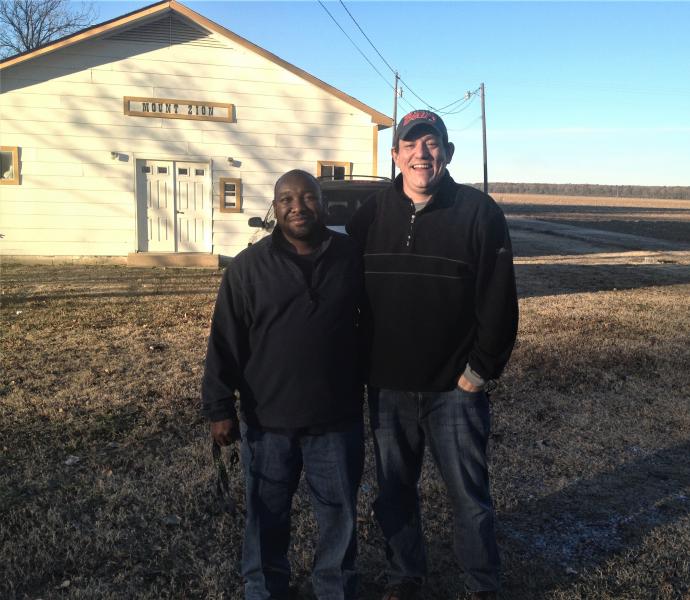 Attendees might wish to read the articles on the cenotaph page www.mtzionmemorialfund.org/p/the-original-memorial-in-honor-of.html if not some of the other Musician's memorial pages that present accurate narratives about the impetus of each memorial.
[1] Phillip MacDonald, "Birthplace of the Blues?: Dockery Farms, Mythic South, and the Erasure of the African American lived Experience in Mississippi Blues Tourism," master's thesis, the University of North Carolina—Chapel Hill, 2015.