"I'm Not Retiring Until HE Retires Me": Thoughts on B. B. King's Passing
"I'm Not Retiring Until HE Retires Me": Thoughts on B. B. King's Passing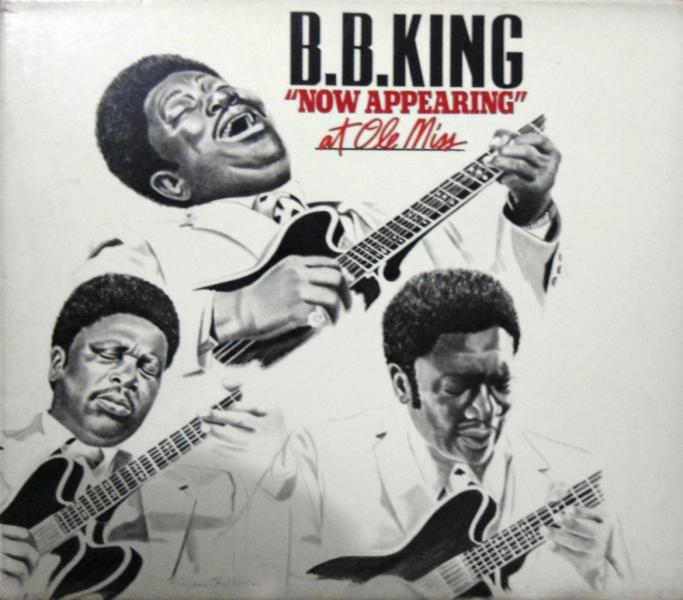 As news stories continue to commemorate the life of B. B. King, I would like to share some personal recollections.
In 2004 we made B. B. King an Honorary Professor of Southern Studies. Sure, he already held honorary doctorates from Tougaloo College, Yale University, the Berklee College of Music, Rhodes College, and Mississippi Valley State University, but we felt that The University of Mississippi needed to formally recognize him for all he has done for us.
At the end of 1982 and beginning of 1983, B. B. King donated about 8,000 sound recordings (LPs, 45s, 78s, and even a few wax cylinders) from his personal record collection to the University of Mississippi. This donation helped establish the creation of the Blues Archive. Because of this, I indirectly have B. B. King to thank for my job!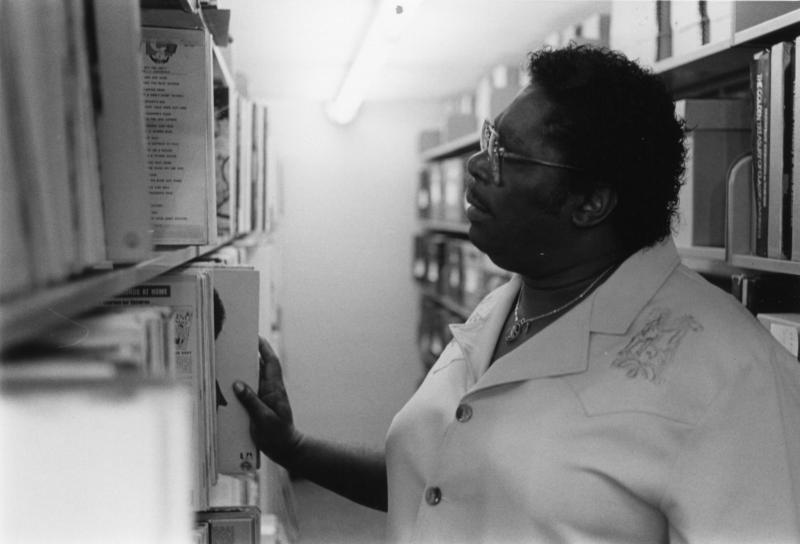 One can potentially learn a lot about you by looking at your record collection. When I first saw Mr. King's impressive donation to the Archive, I was initially struck by how diverse the holdings were. There are all the usual suspects in terms of blues recordings, but King listened to a lot of jazz and popular music as well. The collection contains over 40 Django Reinhardt recordings; King often listed Django as a major inspiration for him wanting to play guitar. There are also comedy albums by Redd Foxx and Richard Pryor, movie soundtracks, recorded sermons, The Poetry of Maya Angelou, examples of various world musics . . . even The War of the Worlds. Of particular note are a large number of foreign language courses on record – Spanish, Russian, Danish, Serbo-Croatian, and more. B. B. King told me that when he went on his first world tour he wanted to be able to greet audiences with basic phrases in the native language of the countries he visited. He also told me of the importance of education, saying that while on tour he enrolled in correspondence courses. He had a voracious appetite for knowledge; he wasn't going to let a demanding tour schedule keep him from learning as much as he could.
Back to that day in 2004, when we honored Mr. King with an honorary professorship . . . I was to conduct a public interview with him on stage in Nutt Auditorium in the Department of Music on our campus. I was pretty nervous about this event. The auditorium was packed with not just fans, but a large number of blues scholars. The event was part of our second annual Blues Symposium, and there were multiple heavyweights from the world of blues scholarship in the room. I was worried about asking something stupid and looking like a fool in front of a very knowledgeable audience. To top it off, B. B. King's bus was running late. My nerves were starting to get the better of me, when he finally arrived. He immediately set me at ease with a warm smile and firm handshake. I had a number of prepared questions, but I just threw them out and we launched into a natural conversation that turned out much better than what I had planned!
At the end of our public conversation, King took questions from the audience. One young man asked B. B. when he was planning to retire. King responded by pointing up toward the sky, saying, "I don't plan to retire until HE retires me."
Well, that sad day has now come. B. B. King will truly be remembered as the King of the Blues for his staggering influence on countless musicians in a performing career lasting over half a century. He will likewise be remembered for his warm and gracious spirit and encouragement of others.
With love,
Greg Johnson
Blues Curator and Associate Professor
* * * *
All of the recordings B. B. King donated are available to the public for listening. You can browse the collection through our catalog.
You can also browse our large collection of B. B. King photographs.
* * * *
We would love to hear your personal stories about B. B. King. If you attended one of the shows he played on campus or were here when he donated his record collection to the University, please tell us about it in the comments section below.